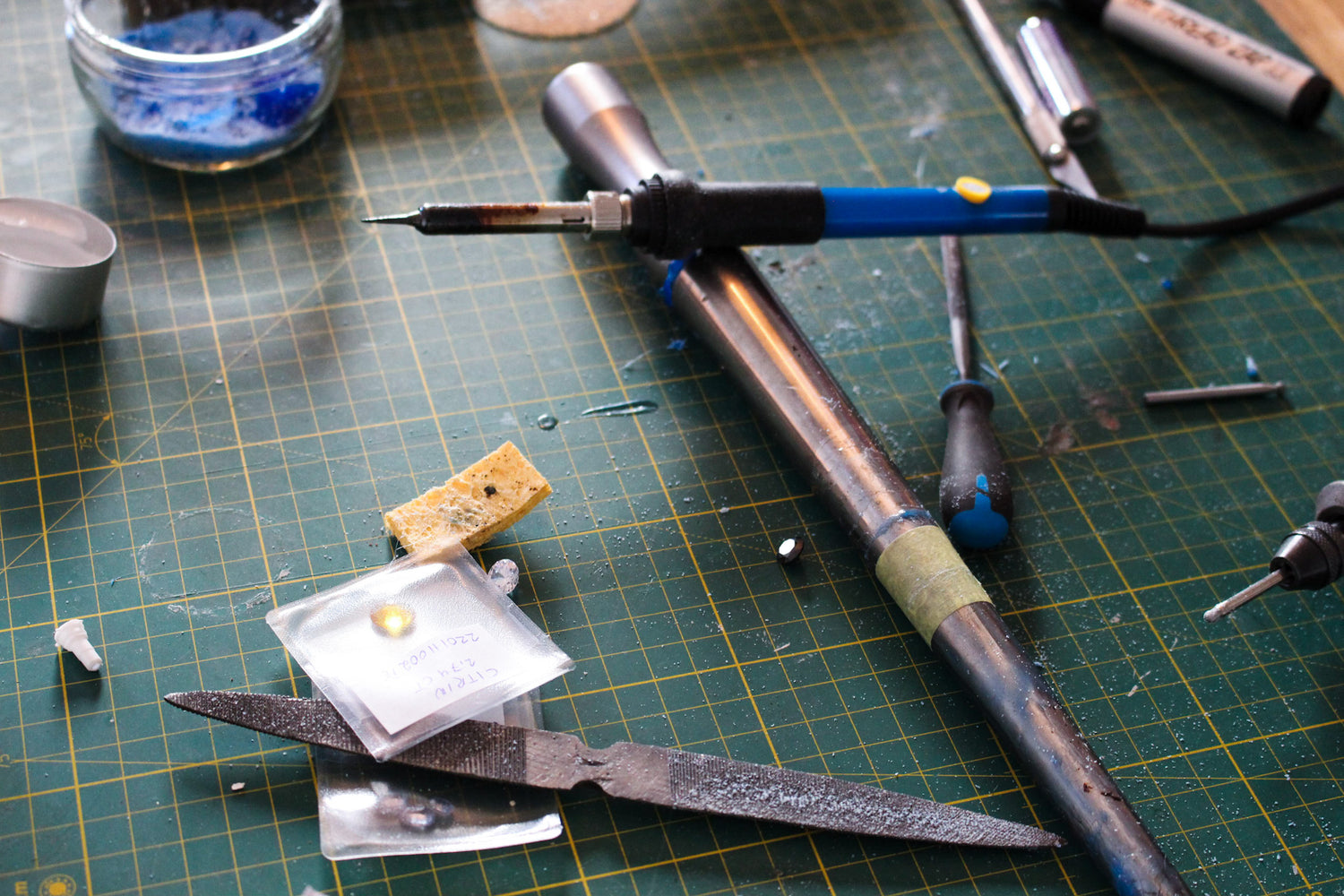 How it all started
Hi, I'm Alice - a self taught silversmith based in Stockholm. While being stuck at home during 2020 I found myself with a lot of time on my hands and a desire to explore my creativity. That's when I stumbled upon a silversmithing artist online and I was hooked from the moment I saw the process of transforming raw silver into a something shiny and wearable.
Fast forward to today and I'm spending every free moment I have in my at-home-silver-studio in Stockholm, experimenting and creating.
Craftsmanship & Sustainability
Handcrafted in small scale

I handcraft each jewelry by hand using a technique called "lost wax casting." It begins with crafting a wax design that is later turned into a mold. The metal is then heated until it becomes a hot liquid and poured into the mold. This results in a rough form of the jewelry, which I then refine and polish to a high shine.

Stockholm produced

I design and craft all jewelry in my small home studio in Stockholm. I also work with a local jewelry workshop in Sweden for casting. By collaborating with local artisans I can reduce my impact on the environment and make sure everyone involved is paid fairly and works responsibly during production.

Recycled 925 sterling silver

Noss jewelry is crafted using recycled 925 sterling silver. New silver mining carries environmental implications, so whenever possible, I use recycled silver sourced from pre-owned jewelry. This way, I can create new pieces while also contributing to a more sustainable jewelry industry.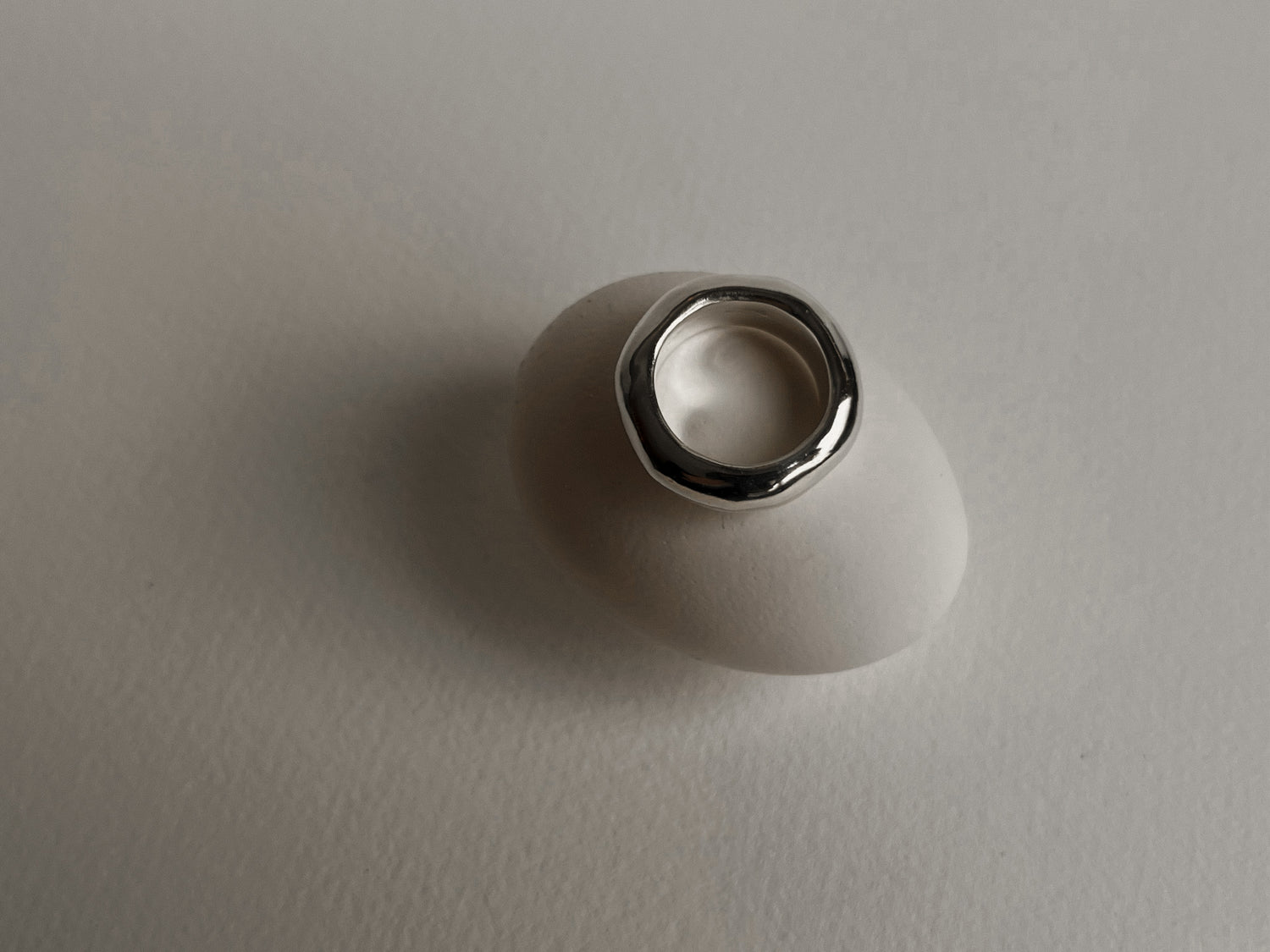 A symbol of treause
Noss takes its name from the Norse mythology figure Hnoss, who was associated with beauty and adornmen, and her mother Freyja was said to possess a legendary necklace called Brísingamen. Like Hnoss, I believe that jewelry should be a symbol of treasure, but also of strength and resilience. Using recycled 925 sterling silver, I combine soft lines with the hard material to create pieces that are both elegant and strong, delicate and bold.
Just as the mother of Hnoss was said to possess a legendary necklace, I hope your Noss jewelry will become a cherished possessions for you, and passed down from generation to generation.